How To Apply Press-On Nails Like a Pro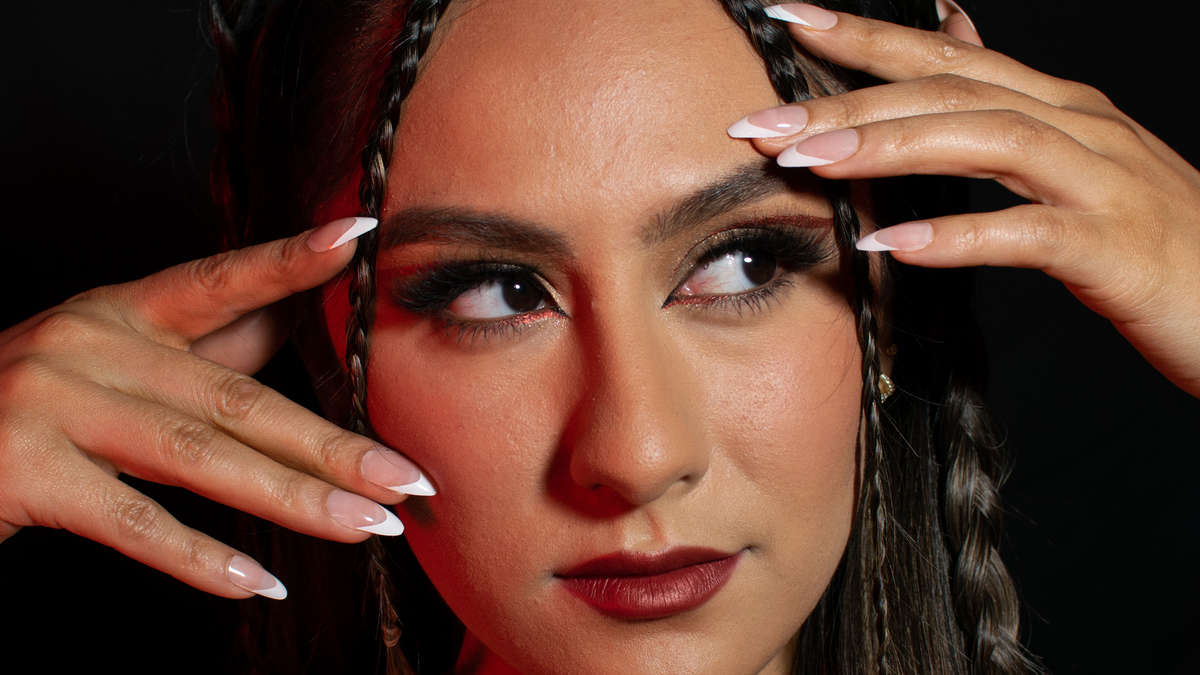 Do you need glam nails but don't have the time to drop by the salon? Or maybe your nail artist is fully booked, and you need those nails done now? Press-on nails may be the solution that you need. They are a fast and affordable fix for your nails when you can't be bothered to go to the nail salon.


The secret to the best press-on nails is how you apply them. Follow these tips to apply your press-on nails like a pro, and have incredible-looking fingernails in a snap.
Benefits of Press-On Nails
The best press-on nails will make your tips look like they just came from the salon at a fraction of the time and cost. They also have other benefits.


Inexpensive
A basic manicure can set you back
at least $22
, and posh nail salons can even charge a rate upward of $50. These rates can quickly burn a hole in your wallet if you're one to have your nails done frequently.
AOA Pro Press-On Nails
are only $5 per pack. You can also choose from a wide range of press-on nails with designs for any occasion. AOA Pro Press-On Nails are the best press-on nails on a budget.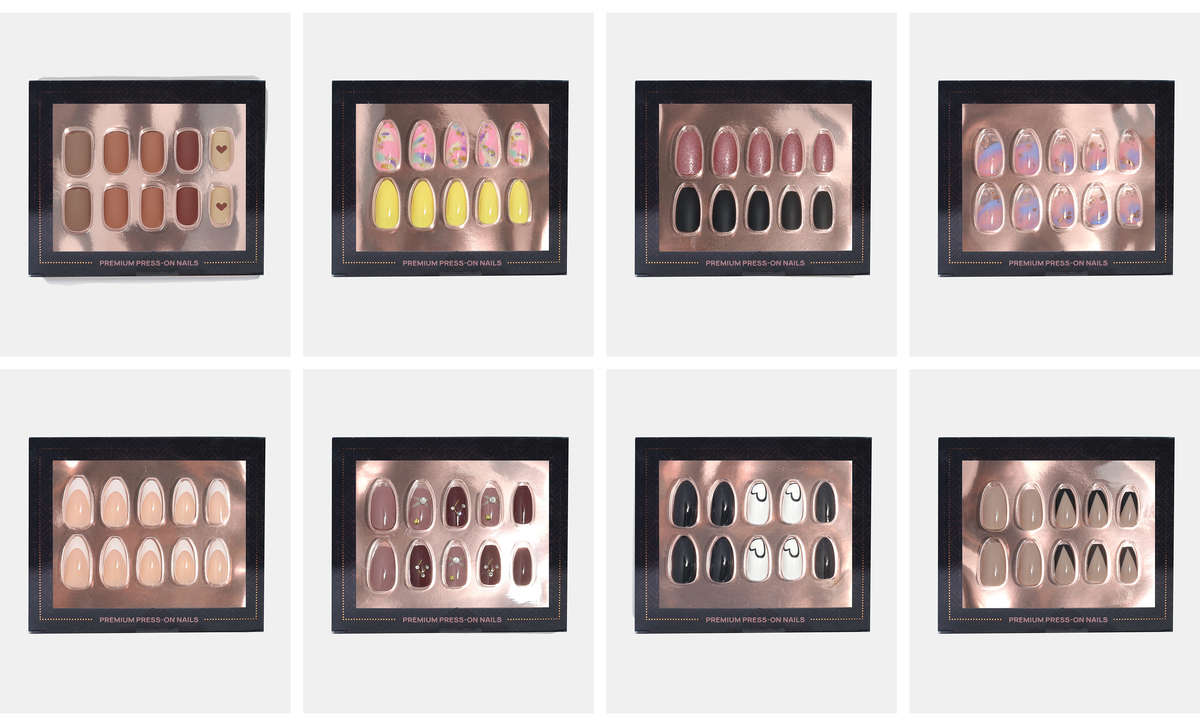 Easy To Apply
Getting your nails done can take a minimum of 30 minutes to hours. AOA Press-On Nails will only take 10 minutes, and you can easily apply them at home. Forget about trips to the nail salon when you've got AOA Press-On Nails.


Reusable
AOA Press On Nails can be reused, so your $5 can go a long way. There is also an extensive collection of press-on nails that will suit any mood or occasion.
Steps To Apply Press-On Nails Like a Pro
Press-on nails are an affordable and easy alternative to regular nail salon visits. Follow these steps to apply your press-on nails like a pro.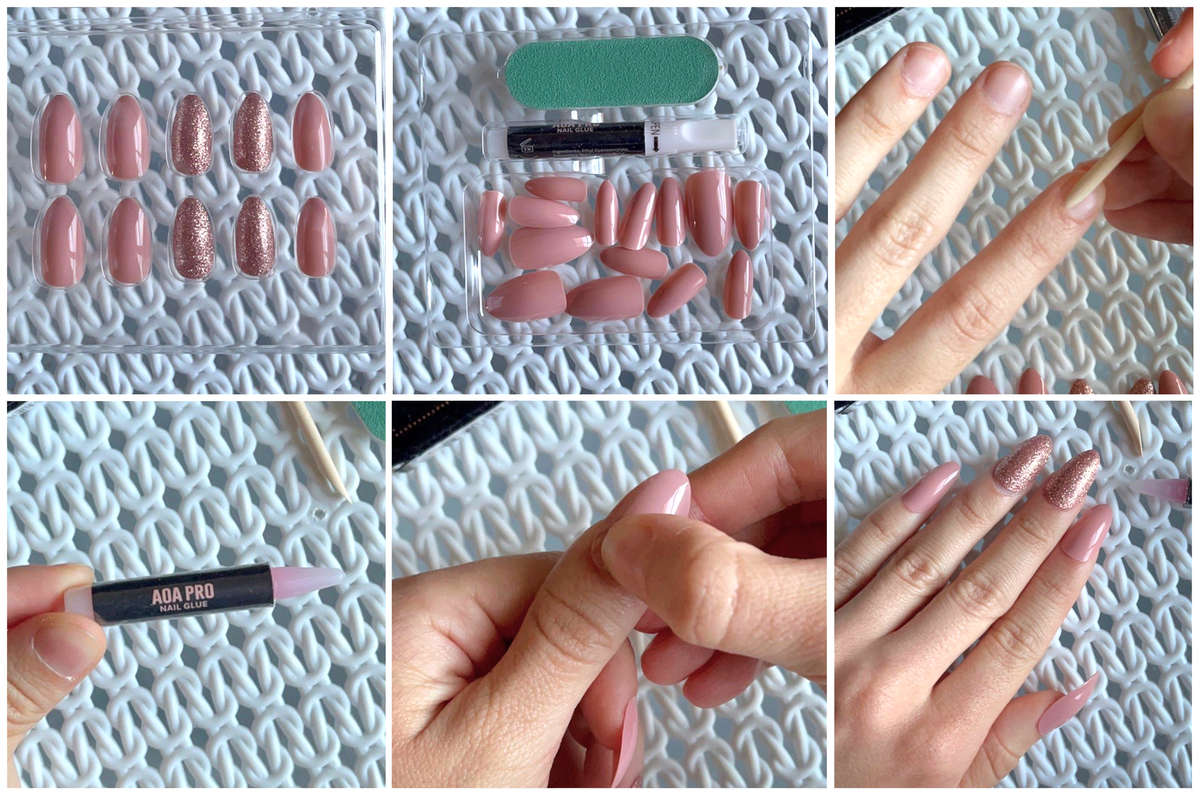 Step One: Find Your Size
There are 24 nails in the kit. Find the size that matches your nail to ensure a perfect fit.


Step Two: Cleanse
Remove any nail polish or debris on your nails to ensure that the press-on nails will adhere well. Thoroughly dry your hands and nails after cleaning.


Step Three: File
Sometimes, you may find that the shape of the press-on nails doesn't match your natural nail shape. In this case, you will need to file down the press on-nail to ensure a perfect fit.


Step Four: Add Glue
Add the glue to your press on-nail and apply it by aligning it to the cuticle line at a downward angle. Firmly press on your nail bed for 10 seconds after using the press-on nail to set it in place.


Step Five: Remove
You must also know how to remove press-on nails, as improper removal may cause damage to your natural nail bed. One of the best ways how to remove press-on nails is to soak them in a bowl of warm, soapy water and gently push them off with a cuticle remover once the glue has been softened.
How To Keep Your Press-On Nails Longer
Press-on nails can last for up to two weeks with the proper care. Here are some tips to help you save time and keep those press-on nails for longer.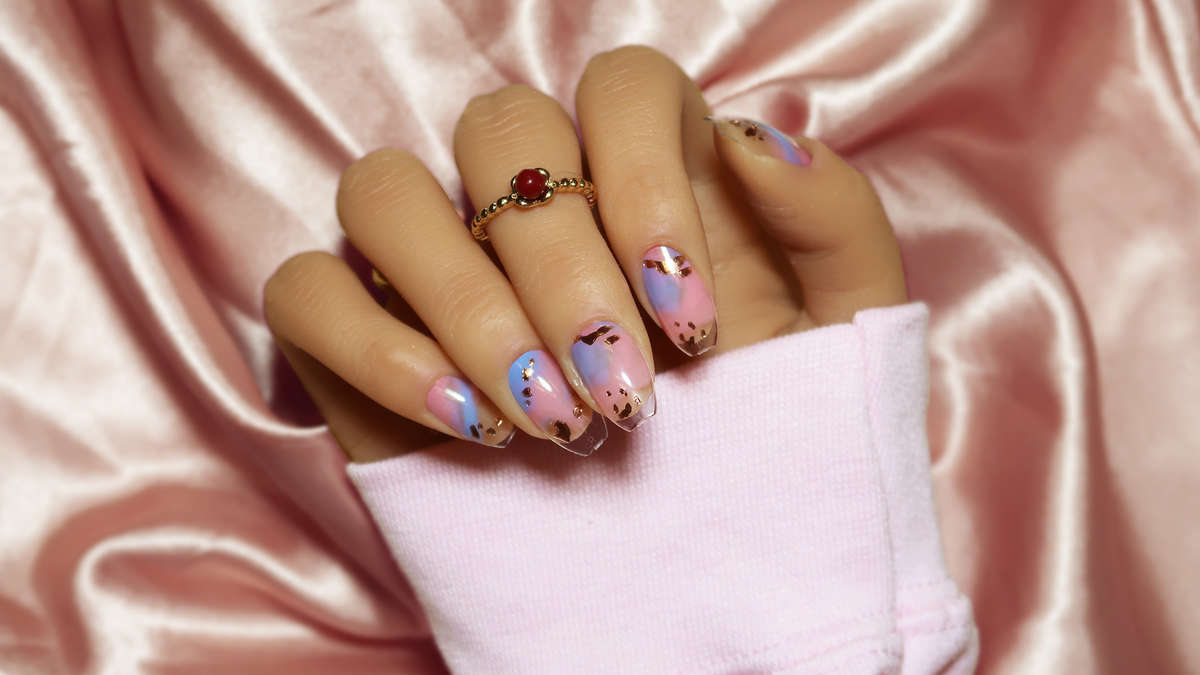 Use the Right Size
Ensure that your press-on nails are the correct size before gluing them on. This will help them stick to your nails properly and not have any loose edges that may chip or snag on your clothing.


Prep Your Nails
Prepping your nails means thoroughly cleaning them and ridding them of dirt and debris. If you have extra time on your hands, you may also want to buff your nails to ensure an even surface for the adhesion of your press-on nails.


Wait for the Glue To Dry
Although it might be tempting to stick on your press-on nails and go, remember that waiting for the glue to dry before anything else is essential. This step will ensure that your nails are set in place and won't fall off.


Avoid Soaking Your Hands
Soaking your hands in warm water is the best way to go if you want to know how to remove press-on nails. But if you wish your press-on nails to last longer, you should avoid soaking your fingers in water for long periods. This helps the glue last longer, keeping your press-on nails in place for longer.


Add a Top Coat
Adding a top coat to your press-on nails will help keep them on for longer by providing another layer of protection. This top coat will also help strengthen your press-on nails by reinforcing them against wear and tear.
Want To Get the Best Press-On Nails?
To get your hands on the best press-on nails, shop AOA PRO Press-On Nails
here
.